For quite a while, IKEA and Sonos have collaborating on some new products. The idea behind the collaboration seems to fuse together Sonos' leading multi room music streaming solutions with IKEA's furniture and interior decoration.
IKEA och Sonos har samarbetat ganska länge kring några nya gemensamma produkter. Tanken bakom samarbetet verkar ha varit att få ihop Sonos ledande lösning för multirums musikstreaming med IKEAs möbel- och inredningsutbud.
The two companies' joint efforts have resulted in two loudspeakers in the Symfonisk series from IKEA with both the IKEA badge and the Sonos badge: a smaller WiFi bookshelf speaker and the new combination of a table lamp and a speaker. Both products have WiFi streaming, AirPlay 2, and are fully integrated with the other Sonos products. Also, both come in either white or black to suit your interior. 
De två företagens gemensamma arbete har lett fram till två högtalare i serien Symfonisk med både IKEAs och Sonos' märke: en mindre bokhyllehögtalare och den nya kombinationen av bordslampa och högtalare. Båda högtalarna har wi-fi-streaming, AirPlay 2 och är fullt integrerade med Sonos övriga produkter. Dessutom finns båda i svart eller vitt, för att smälta in i inredningen.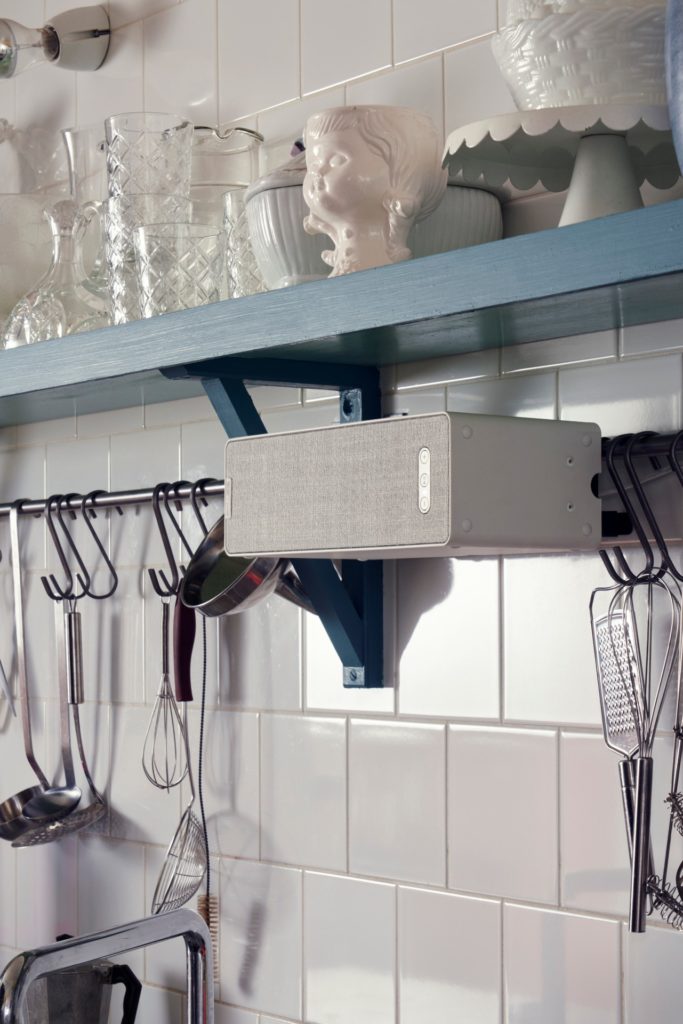 The smaller bookshelf speaker can be placed both vertically and horizontally. It can also be mounted to a wall and function both as a speaker and a small shelf. In addition it can also be hung on hooks on, for example, a kitchen utensil rack. 
Den mindre bokhyllehögtalaren kan placeras både liggande och stående. Den kan också väggmonteras med ett särskilt fäste och kan då fungera både som högtalare och en liten hylla. Dessutom kan den också monteras på krokar så att den kan hängas på exempelvis på en stång för köksredskap.
The table lamp/speaker has the speaker built into the the base of the lamp with the controls at the bottom. The speaker is covered in fabric and the lamp shade is in glass where the black version has a smoke coloured glass. As usual, the lamp doesn't come with a light source included so you have to add that yourself. Preferably a smart lamp, like a Philips Hue or IKEA's Trådfri.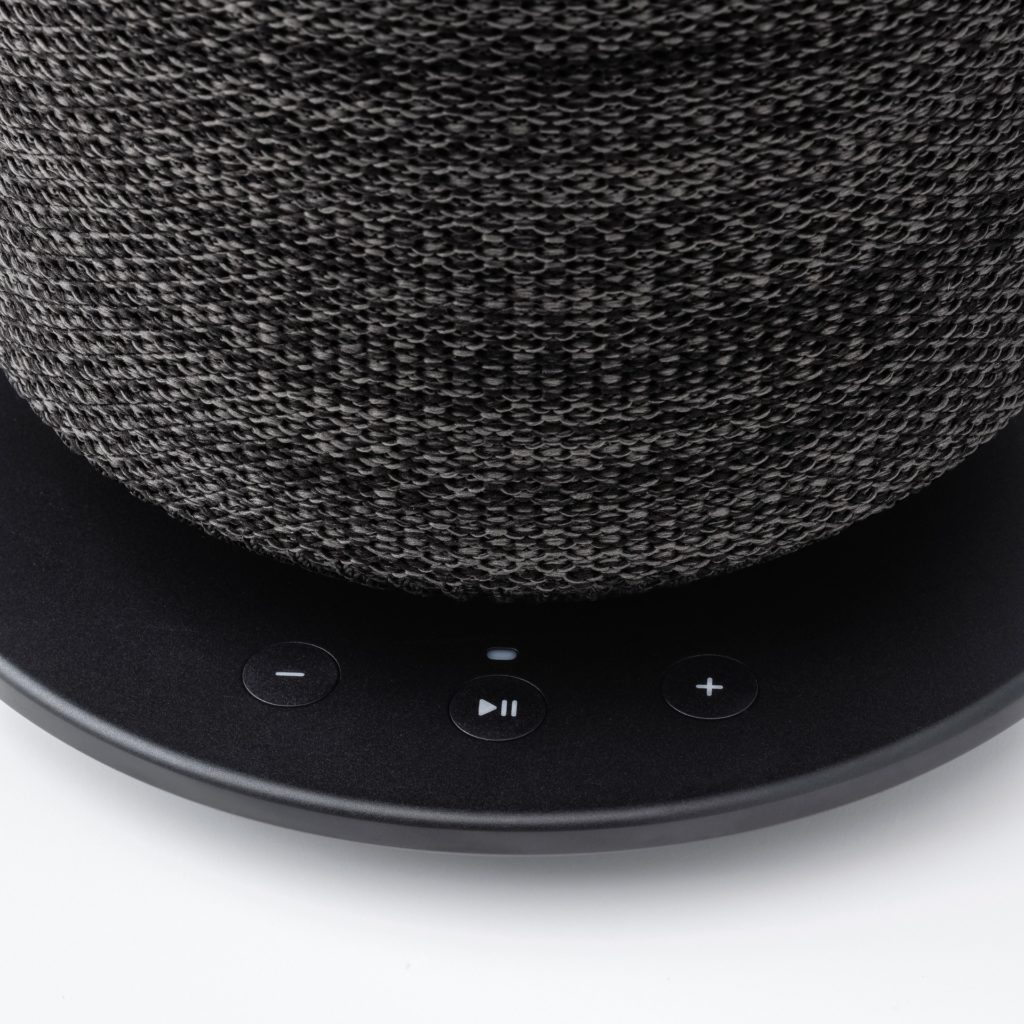 Lampan/högtalaren har högtalaren inbyggd i foten och längst med på foten sitter kontrollerna till högtalaren. Foten med högtalaren är täckt i tyg och lampskärmen är i glas och den svarta versionen har ett rökfärgat glas. Som vanligt följer inte ljuskällan med, utan det får man själv komplettera med. Förslagsvis en uppkopplad lampa, som Philips Hue eller IKEAs Trådfri.
So, in this Sonos-IKEA collaboration, where do we end up when it comes to sound quality? Sonos' products stand for really good sound quality – is that what you will get in these products despite a significantly lower price tag? According to many reviews, the sound quality is pretty good, if not quite as good as that of Sonos' own products. 
I det här samarbetet mellan Sonos och IKEA, var hamnar man i fråga om ljudkvalitet? Sonos är kända för riktigt bra ljud – är det vad man kommer att få med de här produkterna trots en lägre prislapp? Enligt flera recensioner är ljudet ganska bra även om det inte är lika bra som Sonos' egna produkter.
At the moment it seems that IKEA have underestimated the interest in these speakers, since many of them appear to be sold out at the moment, at least in the IKEA web shop.
För närvarande verkar det som att IKEA har underskattat efterfrågan på de här högtalarna, eftersom flera av dem är slutsålda, i alla fall i IKEAs webbshop.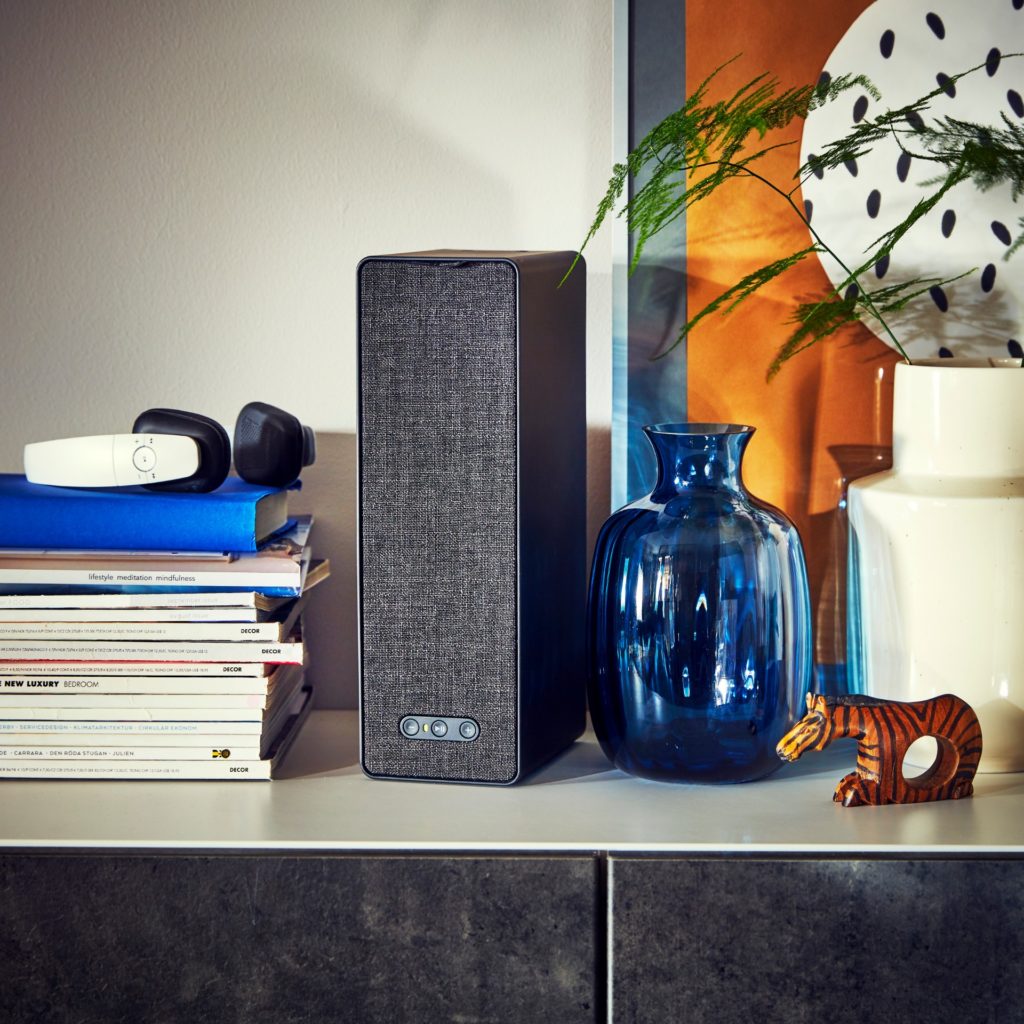 All photos of the Symfonisk products come from IKEA.
Alla bilder på produkterna i serien Symfonisk kommer från IKEA.