Har ni uppmärksammat Apartment Stories där butiken är lägenheten, ett underbart koncept. Det som jag föll för direkt är det vackra sidobordet i sten som är som en massiv kub. Det är så enkelt, naturligt och vackert! Den vackra stenen är det som gör att den blir så otroligt vackert. Stenens olika mönstringar gör dessutom att varje bord blir unikt.
Foto: Apartment Stories
I have just discovered Apartment stories, a store worn interior design in a beautiful apartment, I love the concept. I immediately fell in love with the side table in stone, it is like a big brutal cube. It is simple, natural and beautifully designed! The beautiful stone makes every table unique with the gorgeous pattern of every stone.
Foto: Apartment Stories
Stenen har en ytbehandling som gör den extra tålig mot fläckar och repor. Den är också riktigt stabil och kan även användas som en pall, lägger man en av Apartment Stories vackra sammetskuddar på blir den riktigt skön att sitta på. Jag älskar dessutom inredningen totalt i den här lägenheten och vill ha ALLT som finns där! Bra jobbat, Apartment Stories! Bordet kostar 6900 kr, följ länken här om du är intresserad.
Foto: Apartment Stories
The surface of the cubes is stain proof and very resistant to marks or scratches which is great. The stability of the table makes useful also as a stool, if you put one of Apartment Stories velvet cushions on it will be very comfortable. I love all the interior in this apartment and want EVERYTHING in it! Great job, Apartment Stories! The table is available for 6900 SEK, just follow the link here to read more about it or to buy it.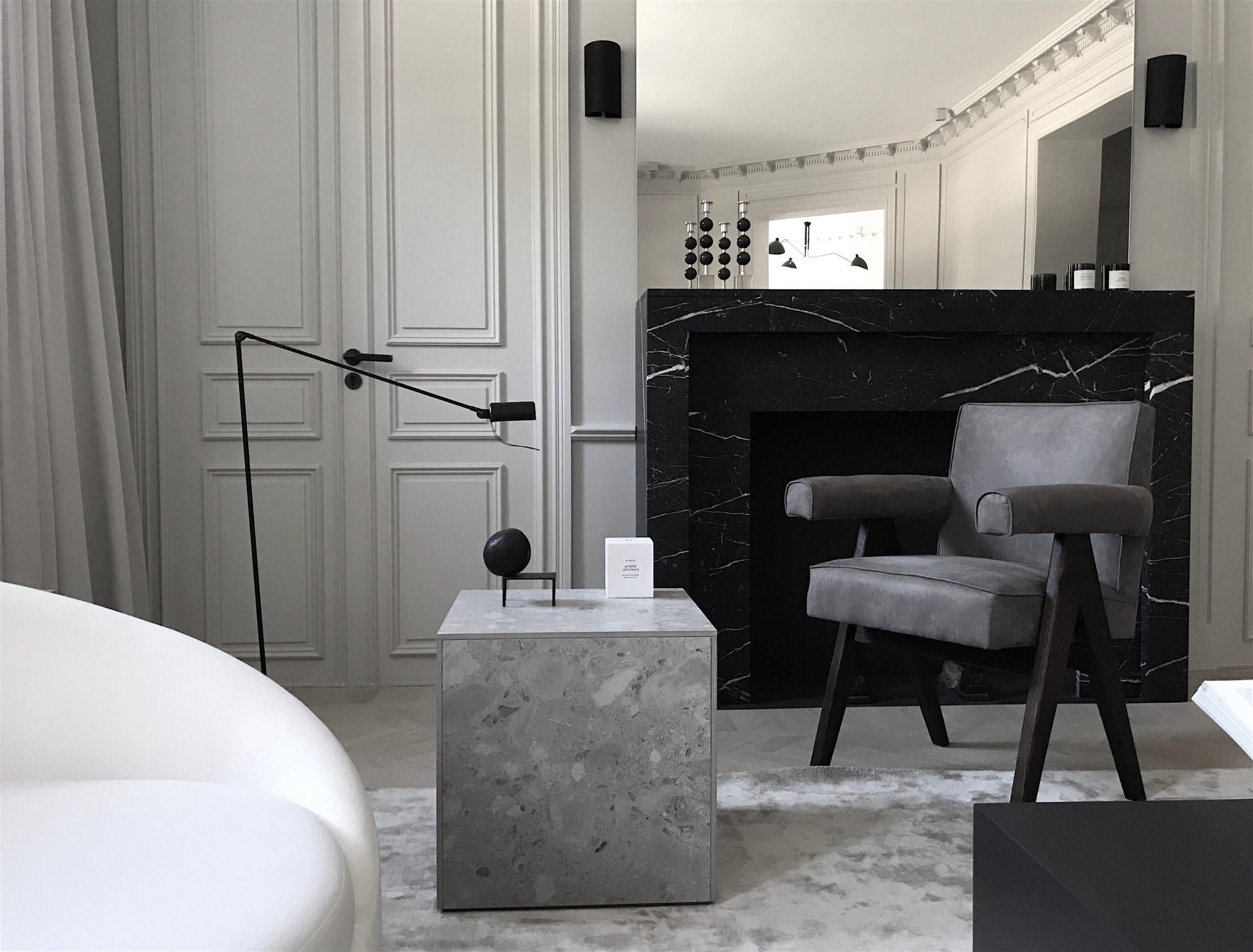 Foto: Apartment Stories