För ett tag sedan åkte vi till Värnamo för ett besök på Vandalorum. Vi hade sett att de hade en utställning om Eero Aarnio som är en formgivare som vi tycker har en spännande syn på design. Han jobbade mycket i plast och skapade många av dagens designklassiker, a åsom Åskbollen, Pastillo, Puppy, Double Bubble och inte minst Tulip.
A while ago we went to see an exhibition of Eero Aarnio at Vandalorum in Värnamo. Eero Aarnio is a designer who we like a lot, he has an exciting view on design and how to work with plastic. He has created many of our design classics like Pastillo, Tulip, Puppy, Double Bubble and of course the chair for the James Bond movie Thunderball.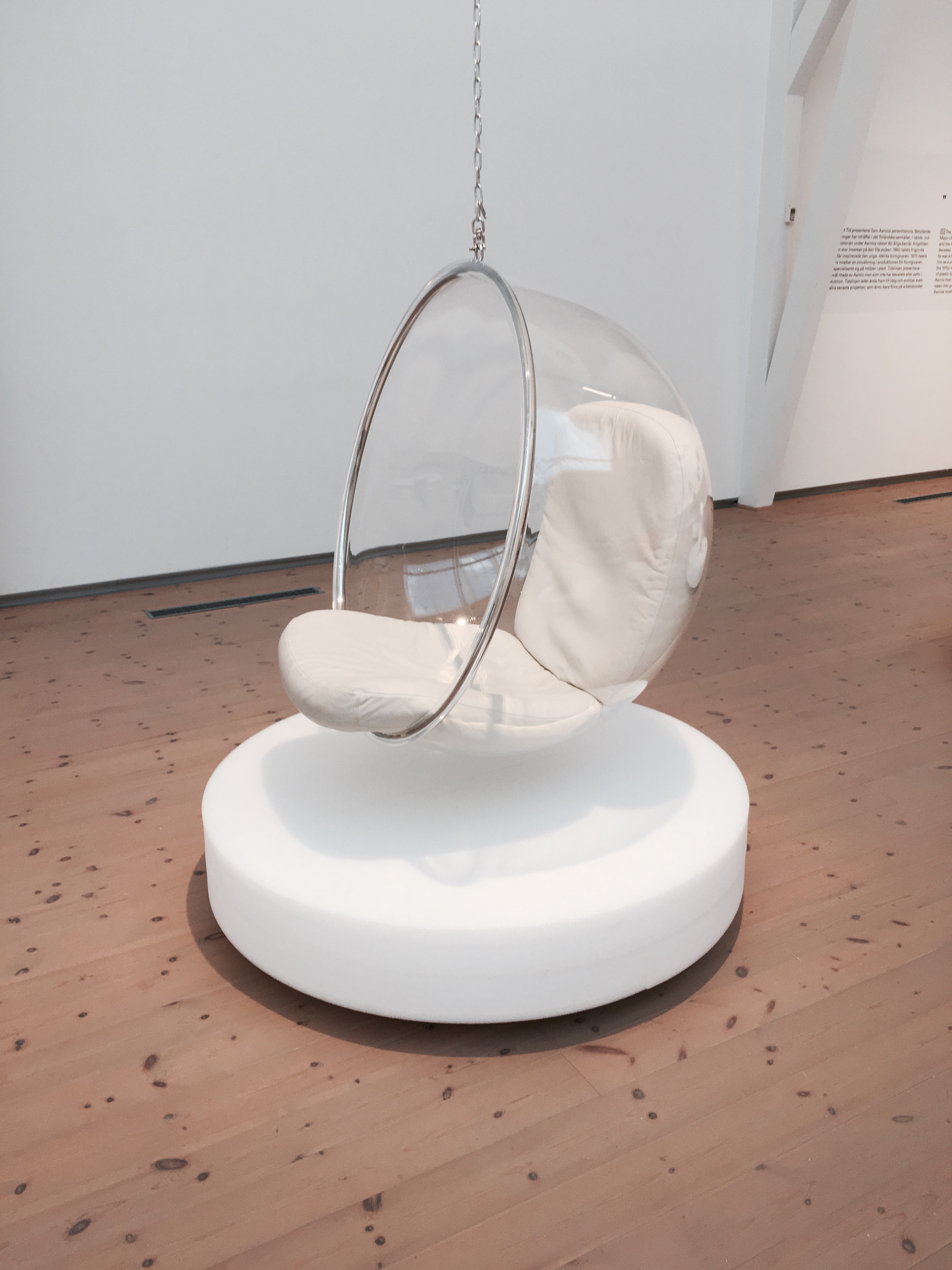 Man fick också se originalskisser på många av de klassiska skapelserna och hur de kom till. De hade också fotografier som en tidslinje uppsatta över hans liv och karriär och det var underbart att se bilder på honom sittande i sina egna skapelser. Tänk att sätta ut Pastillo i en sjö och sitta där och meta eller bara läsa, häftigt!
You also got to see the original sketches of his great designs and how he came up with the ideas for them. They also had photos as a timeline over his life and career and it was great to see him sitting in his own creations. Imagine putting a Pastillo chair in the lake and sitting there fishing or reading, so cool!

Min favorit på utställningen var faktiskt en möbel som inte var i plast utan en svart bänk i trä, underbar!
My favourite design was not in plastic but in wood, I adored this black bench!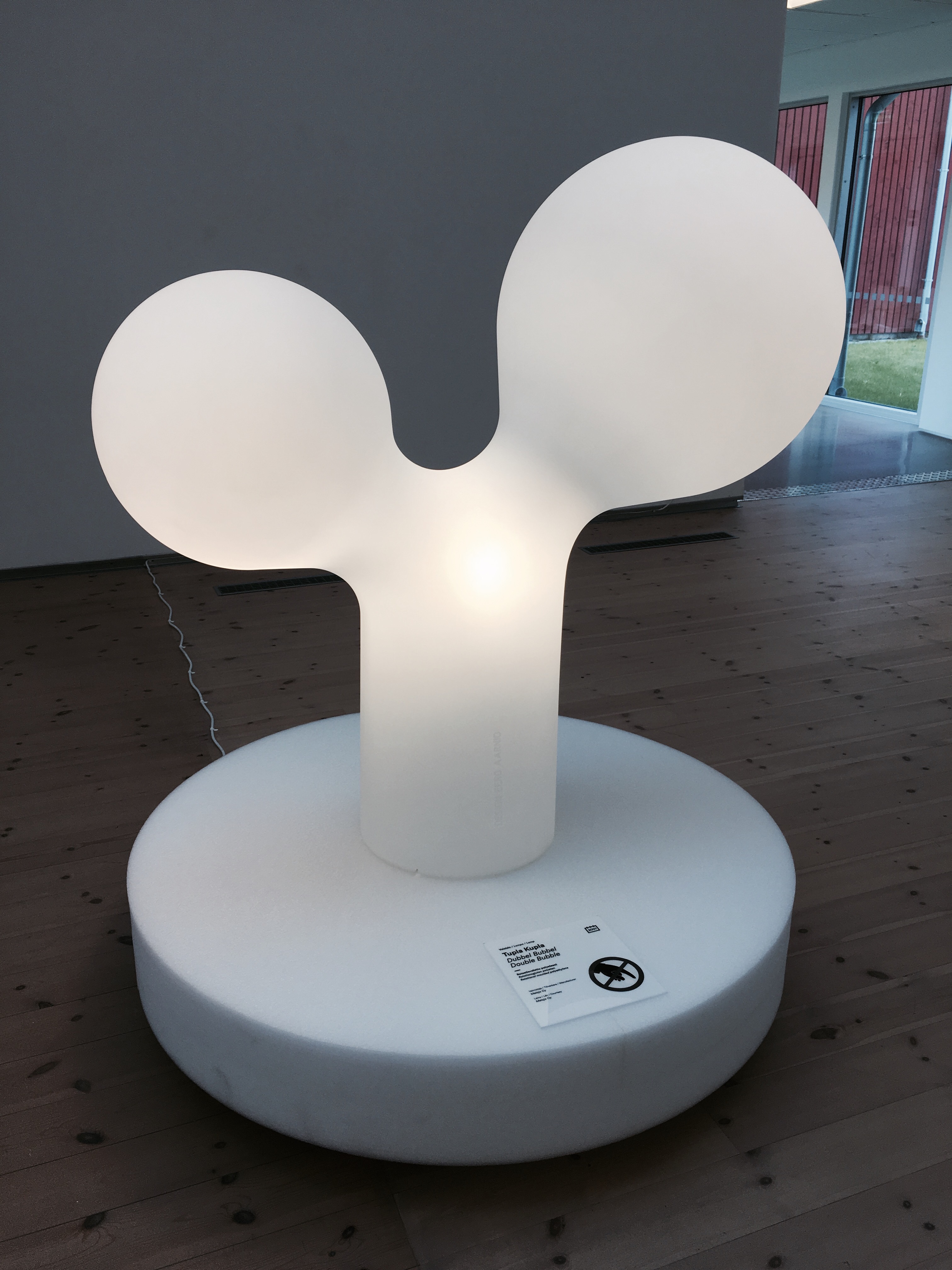 Double Bubble – formen till den här fantastiska lampan kunde ses här ovan.
Double Bubble – the form for this wonderful lamp was shown above.
Utställningen pågår till den 8 oktober om ni är sugna på en utflykt någon dag framöver.
The exhibition continues until the 8th of October if you want to see it.