The first days of the year with sunshine and temperatures over 15 degrees are lovely and I get really optimistic – it is time to decorate outside. Just a couple of days later it is 2-3 degrees, just above freezing, rain mixed with snow and I wonder if I just hade imagined the days before. In Sweden we comply to daylight saving time (totally crazy in my opinion), so to keep track of it we have some guide lines: When you bring the garden furniture outside you set the time one hour forward and when you put them back inside again we set the time back one hour. We do this the last weekend in March, but to be honest, is it possible to bring the garden furniture out so early in this cold country? I would say no. Until it is time for that I focus on gathering inspiration and planning what to buy and how to decorate. Here are some of my favourites from the Swedish company Ellos.
De första dagarna på året med solljus och med temperaturer över 15 grader är så härliga och genast blir man optimistisk, dags att börja inreda ute, tänker jag. Fast ett par dagar senare så är det 2-3 grader och snöblandat regn igen och man undrade om man hade inbillat sig alltihop. Det är precis som när vi ställer klockan fram och tillbaka i det här landet beroende på årstid (galet tycker jag), så brukar vi säga att på våren ställer vi fram trädgårdsmöblerna och därför ska klockan vridas fram en timme. Det är en bra regel, men kan vi verkligen ställa fram trädgårdsmöblerna redan sista helgen i mars? Oftast inte. Det stoppar oss däremot inte att redan nu börja kika runt på snygga utemöbler och kanske börja att planera lite nya inköp. Ellos har nu släppt lite nytt och har även tidigare kollektioner som är snygga, så här kommer några av mina favoriter.
This is such a nice chair, Bargo. It is made in black metal and I like the stylish, yet slightly romantic look and since I love black and white interiors this one is just perfect. It is sold in a set of two and is at the moment for sale at Ellos for 1599 SEK. 
Det här är en så snygg stol, Bargo. Den är tillverkade i svart metall och jag gillar att den är stilren och lite romantisk på samma gång, Eftersom jag är väldigt förtjust i svart och vit inredning så passar den ju perfekt. Den säljs i ett paket om två och kostar just nu på rea 1599 SEK hos Ellos.
A Café set is always beautiful and doesn't take up too much space, we have one by our entrance and we use it a lot in the summer, because in evenings the sun is the strongest there. The set on the picture is called Dolores, the chairs are sold in a set of two for 999 SEK and the table for 1299 SEK at Ellos. Check out Jabadabado for children, a set for 899 SEK at Ellos.
Cafémöbler är alltid snyggt och tar inte upp särskilt mycket plats. Vi har ett set vid vår ingång på en avsats på trappen och vi sitter ofta där på sommaren eftersom det är kvällssol där. Dolores heter det på bilden och stolarna säljs för sig om ett set av två för 999 kr och bordet kostar 1299 kr hos Ellos. Jabadabado är ett snyggt litet café set för barn hos Ellos för 899 kr.
The chair Jonina in bamboo is so classical and beautiful. Put a sheepskin in it and put it outside in the garden or the conservatory with a book and a cup of coffee – perfect! Available for 1999 SEK at Ellos.
Bambustolen Jonina är klassisk och snygg. Släng i ett fårskinn och bara njut, antingen ute i trädgården eller på altanen, ta med en bok och en kopp kaffe och det blir helt perfekt!  1999 kr på Ellos.

The gorgeous hammock You Rock from Odd Molly Home is a dream for the romantic garden. I can imagine laying there on a warm summer day rocking under the trees. It is made of wood, lace, handmade tassels and rope. It is available at Ellos for 1995 SEK.
Hängmattan You Rock från Odd Molly Home är en dröm för den romantiska trädgården. Tänk att ligga där och gunga under träden på sommaren. Den är gjord av spets, handgjorda tofsar, träribba och handgjorda rep i makramé. Den kostar 1995 kr hos Ellos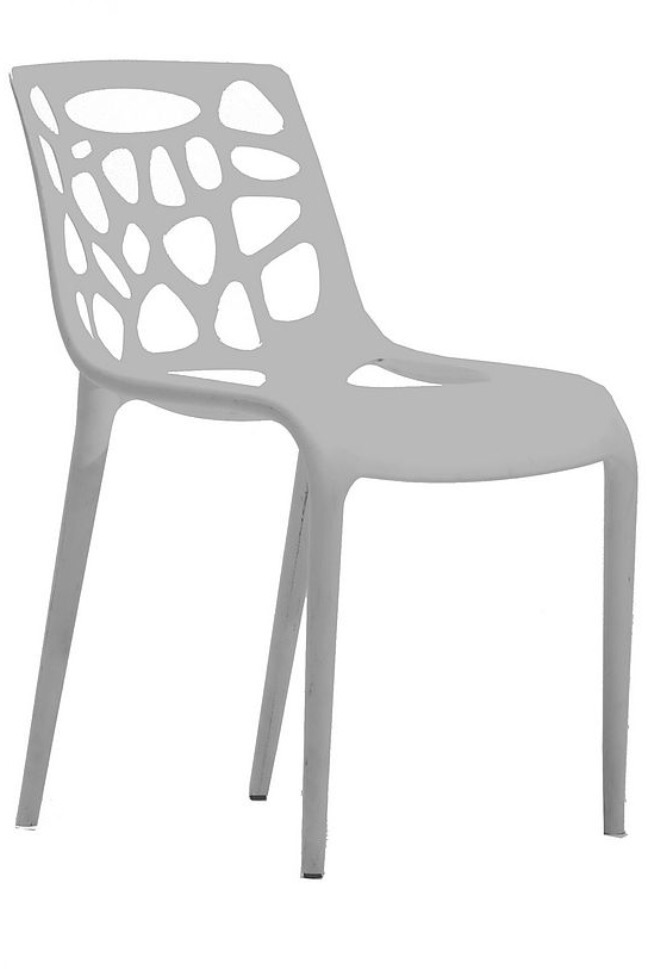 The plastic chair Garden is perfect for a minimalistic and contemporary look. I can envision a white rendered house with this chair around a table for six or more, so nice! It comes in a variety of colors: white, black, red, pink and green. It is available at Ellos for 799 SEK.
Plaststolen Garden är perfekt för den minimalistiska och moderna trädgården. Jag kan se en modern vitputsad villa med de här stolarna runt ett bord för sex eller fler på uteplatsen, riktigt snyggt! Stolen finns i färgerna vit, svart, rosa, röd och grön och finns hos Ellos för 799 kr.
The daybed Dream is a favourite, it is perfect in the naturally styled interior. The daybed has really been a hit in the interior world the last year, both indoors and outdoors. It is understandable, since it is a very practical furniture, both a resting place and can be used as a bench when needed. The daybed Dream is made of mango wood and rope and is 150 cm long and 70 cm wide which is a good size. It is available at Ellos for 1799 SEK.
Dagbädden Dream tycker jag mycket om, den känns helt rätt i den naturliga inredningen och dagbädden har verkligen fått sitt genomslag både inom- och utomhus. Det är inte konstigt med tanke på hur praktisk den är, både som viloplats och bänk om man är många. Dagbädden Dream är gjord av mangoträ och rep och är 150 cm och 70 bred, så jag tycker att den har bra mått. Den kostar 1799 kr hos Ellos.