Den stressiga månaden december är här och nu ska det lagas mat, pyntas och handlas julklappar. Jag började att handla julklappar för en månad sedan för att slippa julstressen. I år har vi bestämt oss för att inte handla så många julklappar. 24 personer har jag handlat till varje år men i år blir det bara 9 personer jag ska köpa till och då även färre julklappar till var och en.
The stressful month of December is here, it is time for cooking, decorating and shopping gifts. I started buying my gifts a month ago and hope to be finished soon and won't have to stress about it only days before Christmas Eve. This year we have decided to cut down on gifts. I used to buy to 24 people but this year I will only buy gifts to 9 people and also not as many gifts to each person.
I år har jag plockat ihop en önskelista till tomten med inte alltför dyra, men fina julklappar, vi får se om något hamnar i julklappssäcken.
This year I have a less expensive wish list for Santa but still a nice one, we will see if any of them lands in Santa's gift bag.
Den här snygga kroken från Alessi önskar jag mig. Jag vill alltid ha den i väskan så att när jag är ute och äter på restaurang kan jag hänga väskan på bordet. Den finns hos RoyalDesign för 229kr.
This gorgeous hanger from Alessi is absolutely on my wish list. I want it in my bag always, it is perfect to put on the table at the restaurant and hang your bag on. It is available at RoyalDesign for 229 SEK.
Sandstrøms fina högtalare skulle jag vilja ha på jobbet för att kunna sätta på lite skön musik. Den finns hos Elgiganten och kostar 499kr.
Sandstrøms beautiful speaker would be really nice to have at work, to be able to put on some soft music. It is available at Elgiganten for 499 SEK.
Bokstavspunsar för arbete med läder önskar jag mig till framtida pyssel, jag har en massa roliga idéer. Jag handlar mitt pysselmaterial från Slöjddetaljer och där kostar 26 st bokstavspunsar 399kr.
Letter punches to use on leather is something I want for future crafts that I am planning. I shop my materials from Slöjddetaljer and 26 punches cost 399 SEK.
Jag behöver verkligen en stor necessär när jag reser för att få plats med hårspray och andra stora saker som inte går ner i min vanliga necessär. De här från Åhlens tycker jag mycket om men kan inte bestämma mig för vilken färg som är snyggast, de kostar 179kr.
I need a large make up bag for when I travel, something to put bottles of hairspray and brushes in that does not fit in my regular make up bag. These from Åhlens are really nice, I can't decide which colour I like the best, though. They are available for 179 SEK.
Nödhammare och bältesskärare i ett kit är ju inte dumt, att de dessutom är så små och smidiga att man kan ha dem som nyckelring är perfekt! Den här kostar 79kr från Gemmas.
A hammer to crush the windows in the car if needed and a belt cutter in a kit would be a really good gift. These are great in size and can fit on your keychain. They are available at Gemmas for 79 SEK.
Ett vintagesmycke i silver önskar jag mig alltid. Det finns många bra annonser på Tradera och EBay just nu som jag skickar länkar på till min man. Vi får väl se om det ligger ett litet paket under granen i jul.
A piece of vintage jewellery in silver from the fifties, sixties or seventies would be so welcome. There are really nice ads on Tradera and eBay right now, I send links to my husband now and then. We will see if there will be a small package under the tree.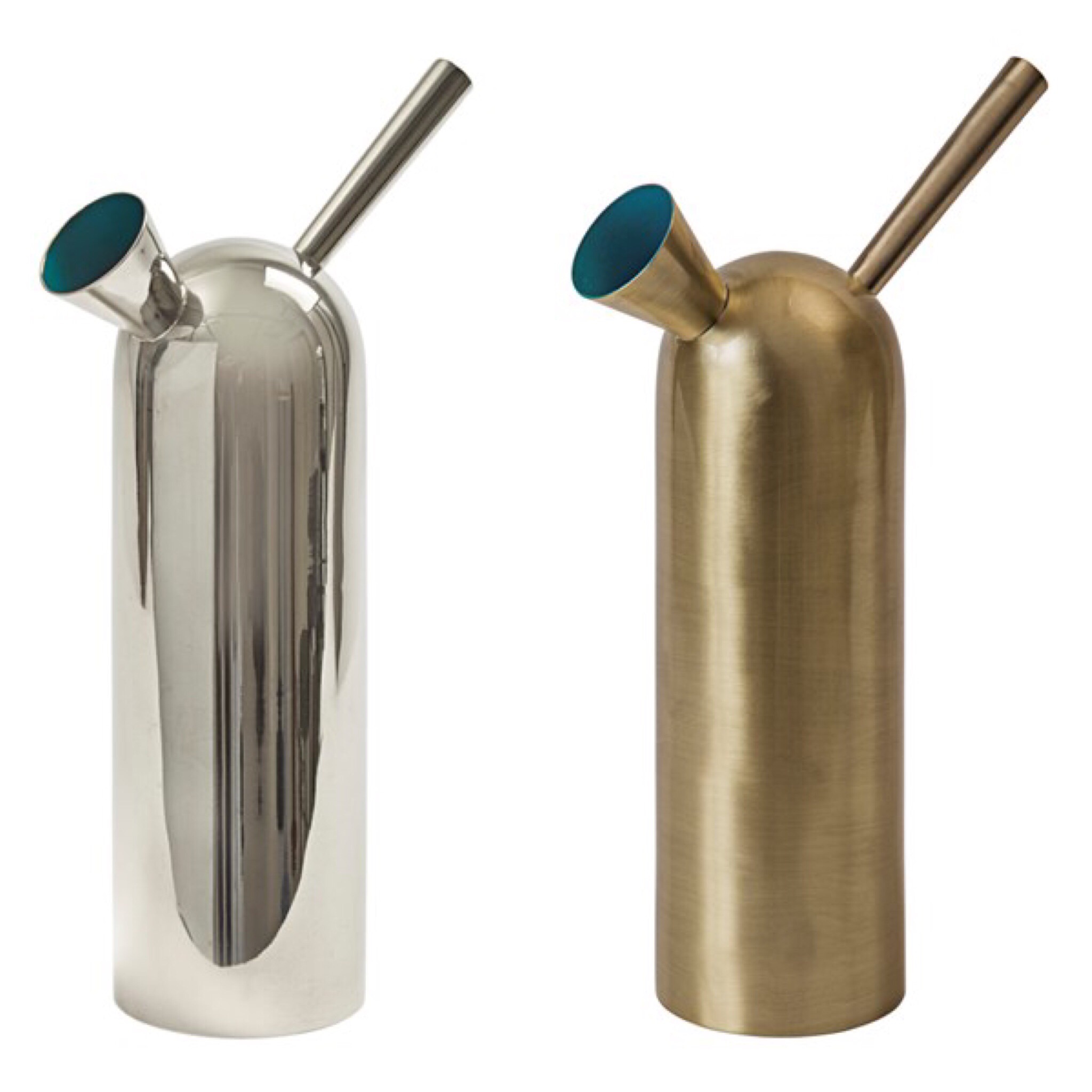 Jag vill gärna få en snygg vattenkanna som den här snygga från Klong. Jag tycker båda är riktigt snygga, så det spelar ingen roll vilken. De finns hos Cervera och kostar 879kr.
I would like to have a stylish water can and this one from Klong looks amazing. I like both of them so it doesn't matter which one, really. It is available at Cervera for 879 SEK.
Förvaringslådor för mina pysselgrejer skulle jag behöva i olika storlekar. Jag tycker mycket om den här förvaringsserien i grått från Granit, den stora lådan kostar 229kr.
Storage boxes for my materials when I craft is something I need and in many different sizes. I like this collection of grey boxes from Granit a lot, the big box costs 229 SEK.
Jag är svag för den här korgen och skulle kunna tänka mig en till mitt olivträd på altanen. Den finns hos Clas Ohlsson och kostar 129kr.
I quite like this basket and think it would look nice for my olive tree. It is available at Clas Ohlsson for 129 SEK.
En stringhylla i vitt med gavlar i plexiglas hade varit trevligt. Jag vet inte riktigt var jag skulle placera den men det är ju ett kärt bekymmer. Den finns hos Rum 21 och kostar 995kr.
A String shelf by Nils Strinning in white and plexiglass would have been nice even though I haven't thought of where to place it yet. It is available at Rum 21 for 995 SEK.
Snart är julen här och innan dess så har jag födelsedag också, så jag hoppas att något från listan dyker upp.
Soon it is Christmas but before then it will be my birthday, too. I hope that something from the list will show up.