Är det så att säsongsbetonade nyheter är mer intressanta än sådant som finns året runt? IKEA måste nog ha funderat på det, eftersom de släpper tillfälliga produktnyheter som bara finns under vintern. Bland de nyheterna hittade snabbt tre enkla favoriter – här är de!
Is it the case that seasonal news are more interesting than those things that are available all year round? IKEA myst have pondered that thought, since they are releasing temporary products that only are available during this winter. Among those news I quickly found three favorites – here they are! 
Vi börjar med de mindre sakerna – vägglampetten i serien Värmer. Det är en vägglampett i all sin enkelhet, en cirkelformad spegel och en ljushållare i aluminium monterad på spegeln. Den är enkel, men det behövs inte mer. Spegeln sprider strålarna från ljuset längre in i rummet – en klassisk men fortfarande väldigt bra funktion.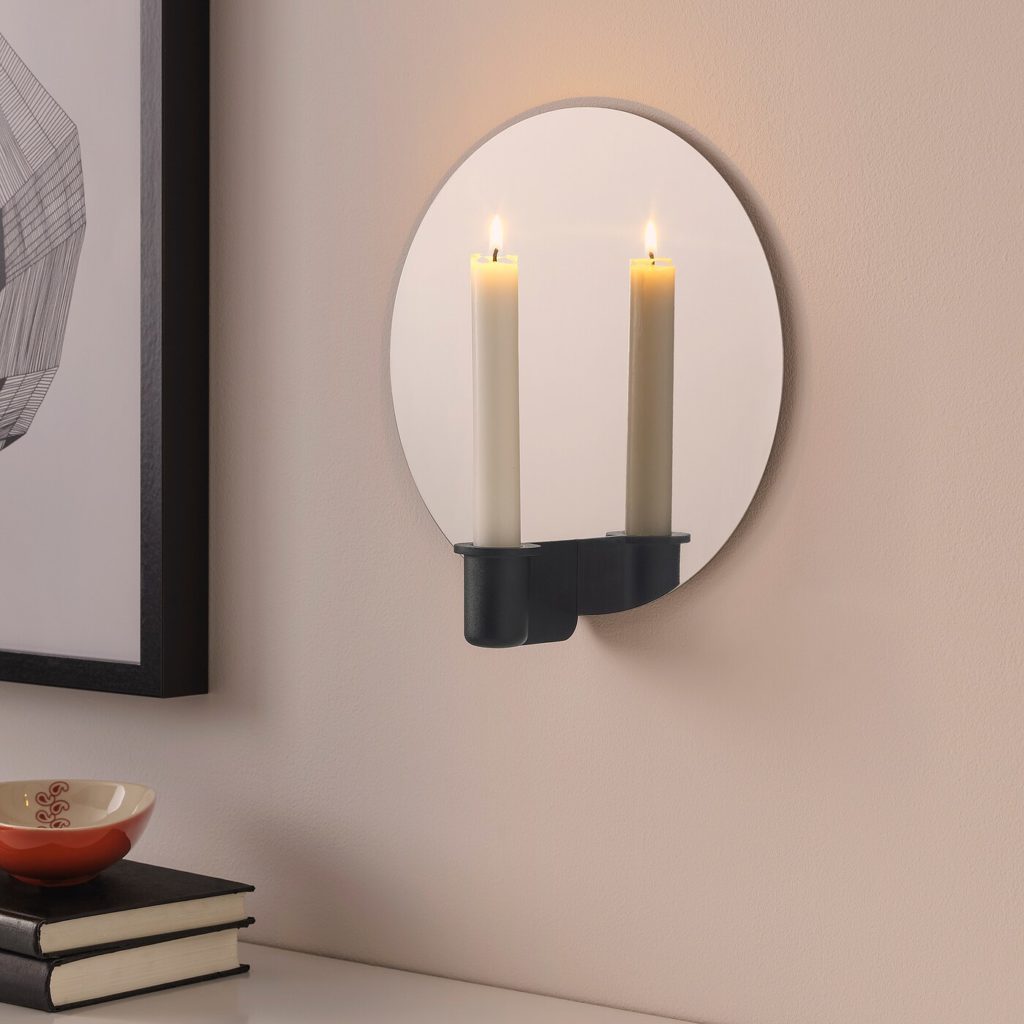 Let's start with the smaller items – the sconce in the series called Värmer. It is a simple no-frills sconce, in short just a circle-shaped mirror and a candle holder in aluminium attached to it. It is simple but it is all that is needed. The mirror spreads the light from the candle further into the room – a classic but nonetheless great function.
I serien Värmer finns också en snygg svart fåtölj i böjträ. Den är ett snyggt mellanting mellan en stol och en fåtölj, en lite lägre, bredare och tillbakalutat variant.
In the same series, Värmer, there is a neat black chair in bent wood. It is a nice middle ground between a regular chair and an armchair, a somewhat lower, wider and slightly backwards tilted chair.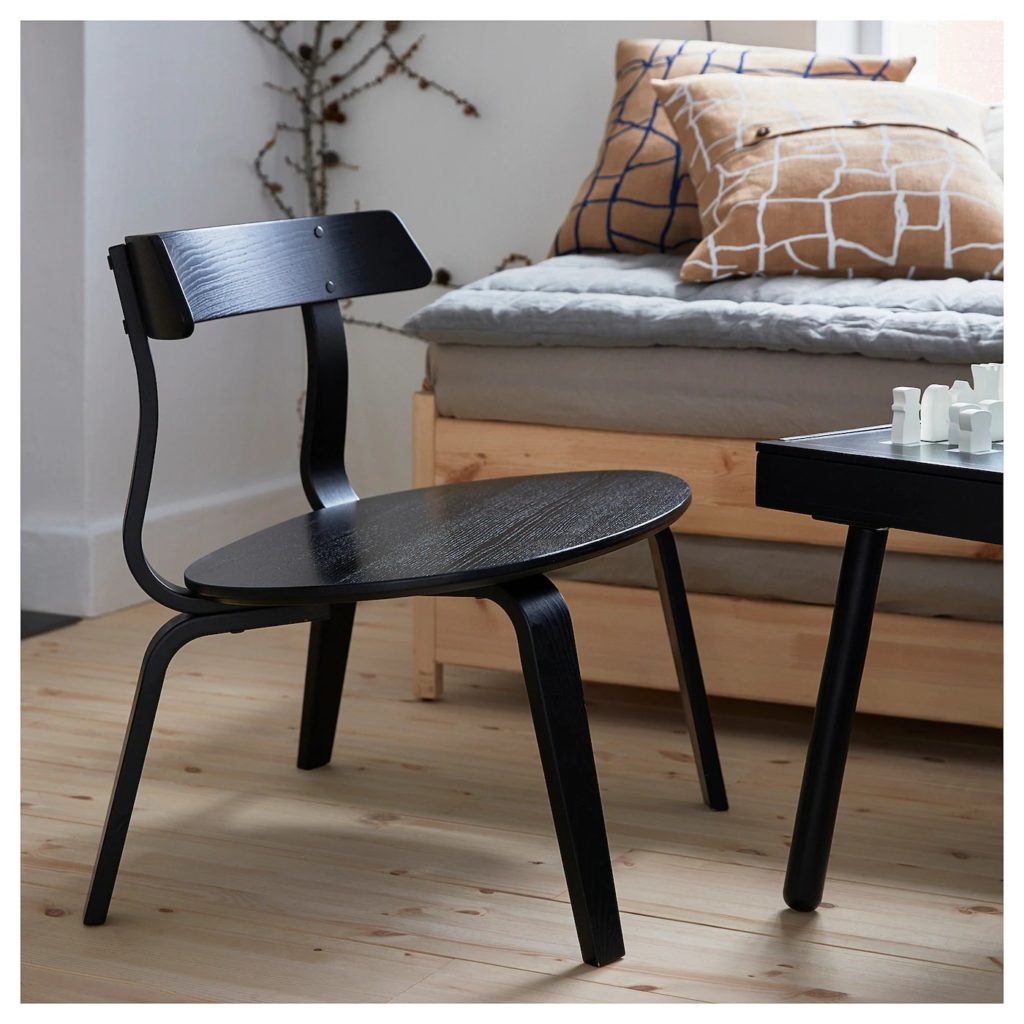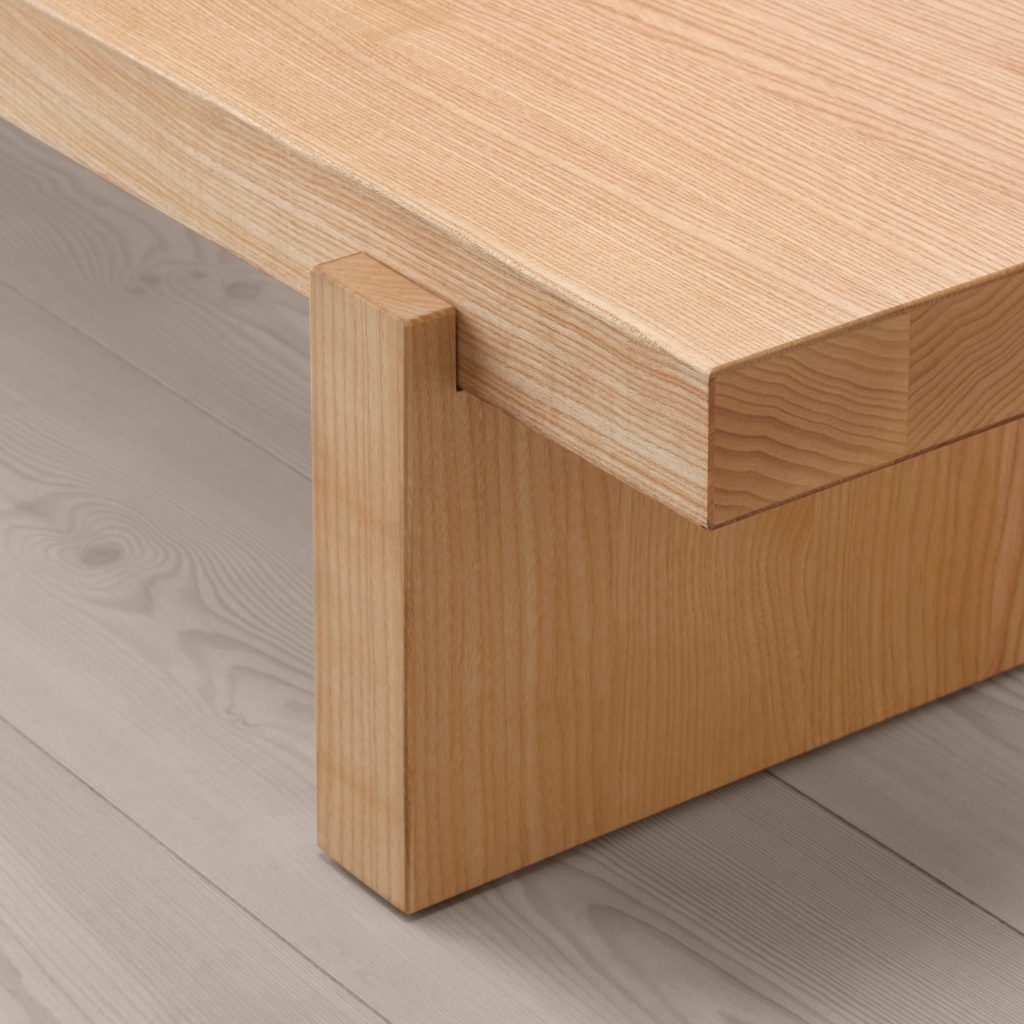 Tredje och sist ut är en rätvinklig bänk i serien Värmer. Vid en snabb anblick verkar den kunna vara grovt utsågad ur ett stycke trä med två kortare trästycken som provisoriska ben. Eftersom det är IKEA är det inte solitt trä, utan fanér på spånskiva. Däremot är den ganska tung, hela det platta paketet väger knappt 18 kg. Tyngden borde ge bänken en viss solid känsla och jag tycker verkligen om designen på den – de få linjerna i formgivningen bidrar med ett härligt lugn.
Third and last, there is the straight-cut bench in the series Värmer. At a glance it looks like a roughly cut piece of timber has been placed onto two similar but shorter pieces of timber as makeshift legs. Being IKEA, it isn't solid timber, but rather a veneer on top of a particle board. However, it is fairly heavy, since the entire flatpack weighs in at almost 18 kgs. The weight ought to add a somewhat solid feel to it, and I really like the look of it – the scarcity of design adds a calmness.